Testimonials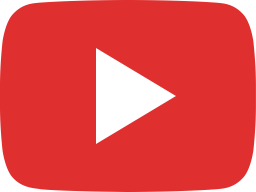 Carpet cleaning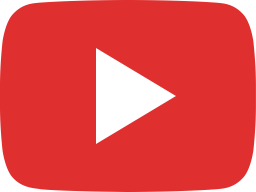 Cleaning testimonial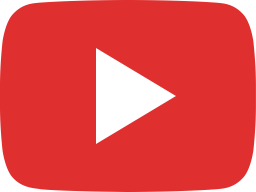 Testimonial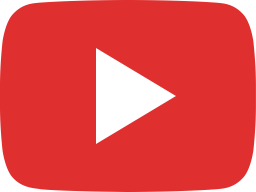 Steam cleaning with rotary technology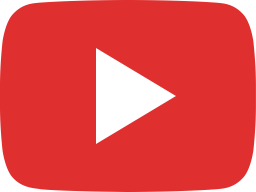 Dryer vent cleaning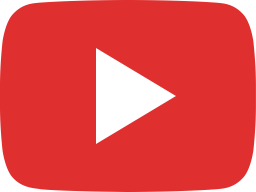 Customer testimonial 2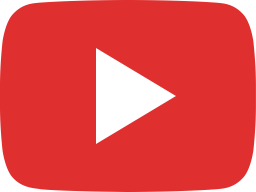 Home and Carpet cleaning testimonial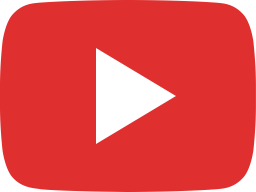 Testimonial for ALL 4 U CLEANING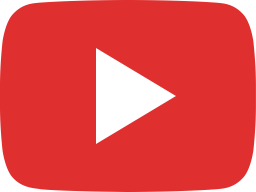 Testimonial for ALL 4 U CLEANING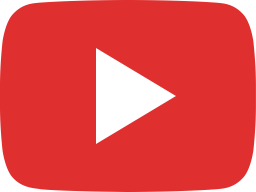 Customer testimonial 1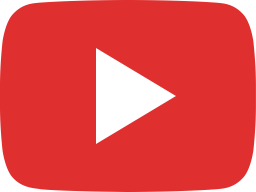 Carpet Cleaning testimonial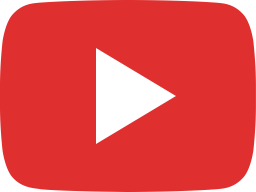 The right way to clean stair carpet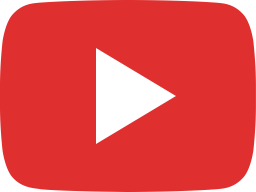 Dryer vent cleaning 1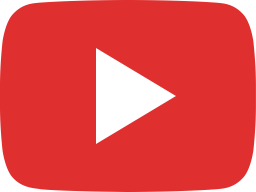 Dryer vent cleaning 2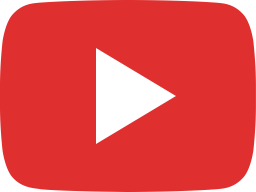 Customer testimonial

Shem does a terrific job cleaning my house. He's easy to work with, thorough, and consistent. Prices are reasonable and fair. I appreciate the job All 4 U Cleaning does, and would highly recommend them to anyone looking for excellent cleaning and reliability. Suzanne
U.S.
My wife chose All-4-U Cleaning after a friendly conversion with Shem and finding out they use quality, natural cleaners. Heather has been coming every other week for over 9 months and does a fantastic job! We absolutely trust her. She interacts well with our family, even our dog when we are not home. All apprehensions we had about hiring someone to help us clean were null and void. All-4-U Cleaning is a professional and trustworthy business. I could not recommend them enough! Tim G.
U.S.
I just want to say, you and your team saved my day!!! The day we moved into our new house, the person and her 4 dogs left a mess!! To be frank mess does not even begin to describe what we walked into!!! Shem sent one of the nicest women I have ever met to the house and on a Saturday she stayed and cleaned for almost 5 hours. Then the following Tuesday Cassie was over at 8 am and left at 6:30. I went to get my youngest from school and Cassie was on her hands and knees cleaning the hard wood floors, after she mopped them twice!! I am so so happy with what you did for my family!! Thank you so much!! I will recommend your company everyday of the week!!! Your friend for life!! Jason and Rhonda
U.S.
We are building a new house and I called All 4 U to ask for a mop recommendation. I got much more. I got a mop recommendation, instruction on non toxic cleaning solutions, sources to purchase cleaning products. All 4 U was most helpful and friendly. I especially appreciate their emphasis on safe, healthy cleaning products. I highly recommend and trust their services. Melanie
U.S.
Shem and the staff of All-U Cleaning are amazing! My home has never been so clean and they make it all so easy and affordable! I don't have the time in my life to keep up around the house, but now I have All-4-U and I don't even think about it! Less stress & a clean comfy home! I cannot recommend them enough!! Leah Lindsay
Kalispell, MT
All-4U Cleaning, I would like to thank you for the excellent job you do in cleaning my home. Each visit I am impressed and delighted with how quickly and thoroughly my house is cleaned. Working with Sasha and Shem has been a pleasure, they are both professional and skilled at their trade. I look forward to working with All-4U Cleaning for many more years. Andrew
USA
First let me say, it's a great help to have Shem and Sasha clean our house. I've had bad luck over the course of a year with other house cleaners. They were unreliable, moved on, or just plain didn't do a good job. Shem and Sasha have been there when I needed them, were willing to change their schedules to fit mine, and do a terrific job of cleaning our house, especially the carpets and I love their rake. Also, having 3 big dogs and 3 cats living with us, the house needs extra care and Shem and Sasha have helped us greatly keep our house presentable. Thank you Shem and Sasha!!!!!!!!!! Joanne
Bigfork, USA
Shem & Sasha are a whirlwind cleaning team. Both work extremely well together and are very efficient. Their prices are very reasonable and you can count on a job "WELL DONE." Steve
Kalispell, USA
I have been blessed to have Shem and Sasha clean my home on more than one occasion. Each time I have been extremely satisfied with my wonderfully clean home. Not only do Shem and Sasha work quickly and efficiently, they engage my boys (ages 3 & 5) and allow them to be with them while they are working — without slowing down!!! I would love to learn how they get so much done with two young boys tagging along!! I use All-4-U Cleaning as much as possible and repeated refer them to my personal friends looking for quality house cleaning. You will not be disappointed if you choose All-4-U Cleaning. Kim
Kalispell, USA
I have had Shem and Sasha cleaning my house for a year and wouldn't think to call any other company. My house "sparkles" after they leave. Having three young children, that is a huge feat. If you need a dependable and professional service call them first. Becca
Kalispell, USA
All-4-U-Cleaning works proficiently and does an outstanding job. Sasha and Shem always go the extra mile to meet our needs. Debra
Kalispell, USA
Shem and Sasha always make our house look so great! Thank you for being so trustworthy and dependable! We have and will continue to recommend your service to our friends. Kurt & Amanda
Whitefish, USA
A husband and wife team that really works together, I can trust my home to them and my privacy too. Esther
Whitefish, USA
If you are looking for an honest, hard working and efficient cleaning machine, these are the guys to get. I have not been disappointed, neither will you. RJ
Bigfork, USA
These guys cleaned our house when we moved. They did a great job and my wife and I highly recommend them. They are very professional and fast working and they have great prices. Mike
Kalispell, USA
Shem and Sasha came to clean our house before the holidays. They showed up with professional tools to do a quick, thorough, and deep cleaning of our large house. Our communications were courteous, our concerns and requests were addressed. You save money by having these professionals get the job done right. Thank you Shem and Sasha. www.acupunctureandherbalrx.com James
Whitefish, USA
We had All-4-U Cleaning, Cleaning Glacier Bank for 3 years till they moved to the Flathead we where always very happy with their work. We would recommend them to anyone looking for an honest and reliable cleaner. Glacier Bank
Eureka, USA
I have been extremely pleased with the services provided by all-4-u cleaning. Reliable, honest and trustworthy are all traits that apply to Sasha and Shem. They know how to deep clean and to maintain that sparkling look weekly! I highly recommend them to anyone looking for a qualified and pleasant team to keep their property at its best! Charlene
Whitefish, USA
Okay, so truthfully I waited until I had used Shem and Sasha a couple times before I wrote a comment because I was thinking that it may have just been too much of a good thing and was waiting for a "mistake". NONE came…I was so worried about getting someone reliable and trustworthy. I mean…this is my HOME, I don't like strangers in my home touching my stuff. They exceed my expectations, feel like good friends, and are great with my personal requests! Sometimes I just get overwhelmed with the house with 2 toddlers and the relief I feel after they leave is worth the price! Amber
Bigfork, USA
It is my pleasure to recommend ALL-4-U Cleaning. They do the job efficiently, promptly, and reliably and they're great to have around the house. We have four dogs who drag in all manner of crud from the outside and also have occasional "accidents" on the floor. when Shem finishes with his steamer, my wood floors look like new. Sasha leaves my kitchen and bathrooms sparkling. They're here when they say they're going to be here and they do everything they say they're going to do. I couldn't ask for more! Thank you Shem and Sasha! Judy
Whitefish, USA
Shem and Sasha were very efficient, did a great job. I was very pleased with them. Virginia
Lakeside, USA
Shem and All-4-U did a great job tackling our very unique and difficult project and they managed it without direct supervision as we are out of state. I am confident that they can handle any clean up situation. Thanks. Mark
Napa, USA
Shem and Sasha have been life-savers for me. My home is in a rural area and they have been willing to help me out. Their work is very good and i trust them completely. There have been only pluses for me with them. Alanna
Kalispell, USA
Recently my husband and I rescued a dog from the shelter. We then found out that our three year old was highly allergic. Shem and Sasha came in and cleaned things we never would have thought of. They are highly professional and do an outstanding job! We have and would highly recommend their services. Jessica
Whitefish, USA
We had Shem & Sasha clean our business this last summer and WOW did it look nice. We have tried several cleaning services and they are the best! We will have them back next year without a doubt. Randell & Bronlyn
Kalispell, USA
Shem has done a great job in cleaning our house. He is always most pleasant and kind. I'm looking forward to meeting Sasha. D Marie
Columbia Falls, USA
Jeremy
Carpet Cleaning Kalispell, Mt